When heading out on a run, whether it's in the mountains or on your local trails, it's crucial to have the right kit. In the summer, the weather can be unpredictable, so its important to be prepared, while travelling as light as possible.
This should be lightweight enough that it folds up small inside your running vest but substantial enough to provide relief during light rain or chilling winds.

The Salomon S/Lab Light jacket prioritises freedom of movement and, thanks to its minimalist design and super-lightweight material - Pertex fabric.

Not only does this jacket effectively block fierce wind and shield you from light rain, it also folds up neatly in your running pack.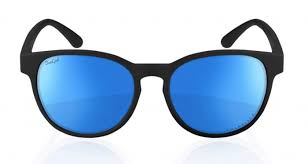 There's nothing worse than being blinded by the sun while you're running and a standard pair of sunglasses just won't cut it.

While there are many 'sport' sunglasses available, few rival the durability of the 'sun-god.' Certified 'adventureproof' Sun-god glasses are specifically designed for endurance sports, with strong but flexible frames, triple-layer scratch resistance and 100% UV protection - you can also customise your own pair, from the frame to the lenses.
During one trail run, there can often be a mix of terrain: mud, road, rocks, grass, and you need a versatile, lightweight shoe that can cope with the demands of all of them.

The Salomon S/lab Ultra 2 delivers grip on all types of surfaces, so you can tackle the downhills just as confidently as you would the uphills.

With an 8mm drop, the shoe is well cushioned and snug, thanks to its SENSFIT design - our go-to style, especially when heading out on a long run.
Comfort is key all year round but in the summer especially as our feet swell more than normal due to the heat.

Choose a sock that's both lightweight and breathable, to avoid friction and blisters. One style that's been helping us stay cool this summer is the 1000 Mile Breeze Sock. Made from NILIT-BREEZE fibre, the unique material helps to quickly transfer body heat, for maximum breathability and ventilation. The two-layer design also helps to reduce friction between your foot and shoe, hopefully preventing blisters - so far so good!
The distance you plan to run and where you're running will ultimately determine which running pack you choose.

You need to make sure it can comfortably hold enough hydration and nutrition, as well as the additional layers while still being lightweight.

The Salomon ADV is our go-to running pack. It fits snugly, even when it's not packed out and, when it is, it still feels incredibly lightweight and comfortable.

The two pockets at the front hold a litre of water (and more if you need it), and the zip side pockets provide easy access to gels and bars when running.
Watches not only allow you to track your runs and activities, but those with a built-in GPS also provide a sense of freedom, thanks to the ability to create and download routes directly on to the watch.

The sports watch market is constantly growing, but one brand that's been ahead of the curve for a while, is Suunto. We've been using the Suunto 5 recently and we love the ease of updating routes, thanks to the Suunto App, the accuracy of activity monitoring and of course, the durability and the stylish look of this watch.
Trails are much more demanding than roads and it's as important to keep your energy levels up as as it is your hydration.

Everyone has their preferred nutrition when running but energy bars and electrolytes should be part of any runner's kit.

Tribe provides it all - energy bars, protein bars, electrolytes and even protein.

What we like is that you can create your own Tribe nutrition pack online and tailor it to what you need.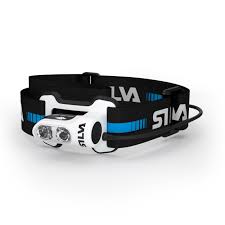 When the sun sets, it sets fast and can often catch us out.

if you're running in the evening, make sure you have a head torch with you to light up the trails in the darkness.

The Trail Runner 4x is ideal for taking out on a run at dusk. With a light output of 350 lumen, the wide, strong beam lights up the trail ahead of you, providing a clear view for confident strides.

What we really like is that the battery pack has an extension cable, so if you want to reduce the weight on your head, you can carry the battery pack in your running vest.
Lifesystems - light and dry
Even the most seasoned runners need one of these and they're obligatory in some events.

We like to carry antiseptic wipes, blister plasters, tape, painkillers, sunscreen and vaseline.

The Lifesystems Light and Dry Nano First Aid Kit includes all of this and more - even if you don't use it, at least you'll be well-equipped if another runner needs to!